November 2018 News
Posted on
November has been very busy moving out of
our Frome house as well as making lots of
Dulcimers including a Hackbrett with Yew rails.
Planning a Harmony Pro with Oak sound hole
inserts. Also about to make a Virtuoso Special
Pro with extra bridges.

Composer Luke Potter has been in touch to say
that since organising a Harmony Classic for a
theatre company in Bristol he has incorporated
the Dulcimer into all his theatre productions and
finds lots of creative ways such as Bowing to
elicit unusual sounds from the instrument.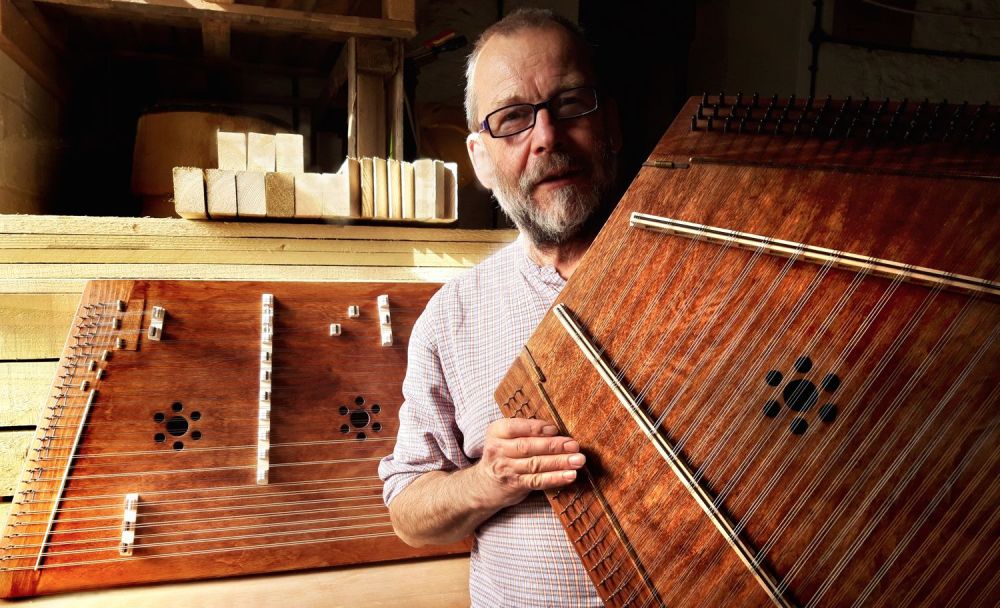 Here's the two instruments I've been working
on for the Bolshoi Ballet